Power and competence on the runway Perfect organisation at Linate A 24/7 construction site
A unique and far-reaching operation. The construction site for renovating the runway at the Milanese airport started on July 27th at Linate and was completed in perfect timing for the first flight on October 26th. The exceptional nature of the project is represented by the tight schedule, a prerogative pertaining to works involving airports: it started on July 27th with the closure of the runway and its re-opening date was scheduled for October 26th. During these 90 days, teams of professionals took turns to operate 24/7 in the most efficient way.
Rehabilitation of the runway
The extraordinary maintenance refers to runway RWY 18/36 (a runway 2,440 meters long and 60 meters wide lying on a surface of approximately 350 hectares) and the "H" junction. The project includes the reconstruction of the entire runway paved surface area for a total surface area of approximately 150,000 m², the complete replacement of the drainage channels, the upgrading of the AVL (Visual Lights) systems and the demolition of the "H" connection with relative restoration of the runway strip.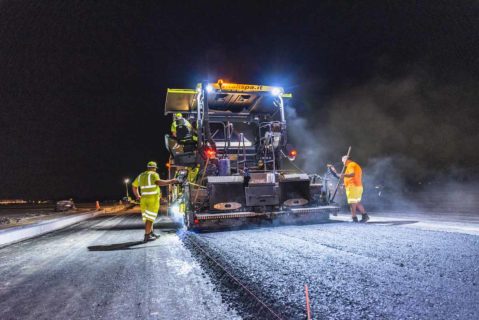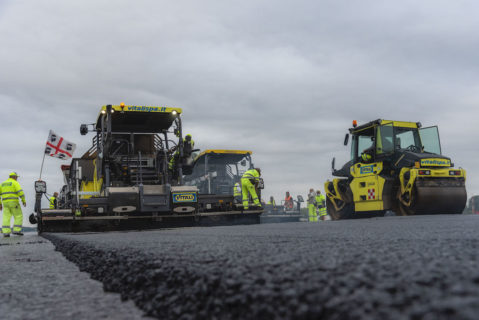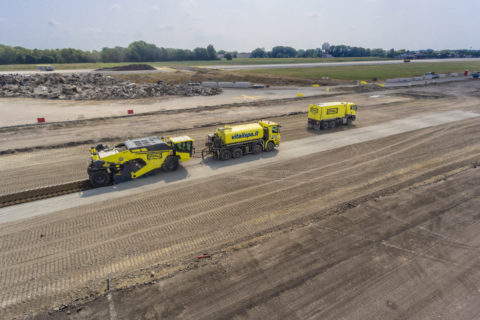 The work involved the entire pavement of runway 18/36 with the full removal required for the overall reconstruction of the asphalt pavement. The threshold, still in concrete, have been demolished and all the demolition material of the existing slabs has been recovered and reused: the blocks from the demolition have been crushed, in several stages, in a dedicated area of the site, to be used for the foundations and for the production of cement conglomerates with recycled materials.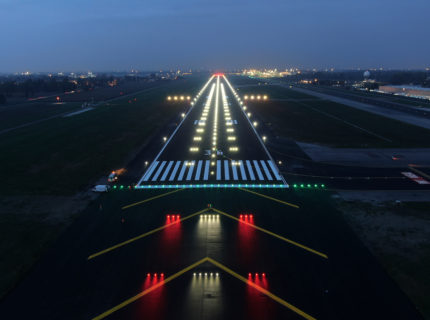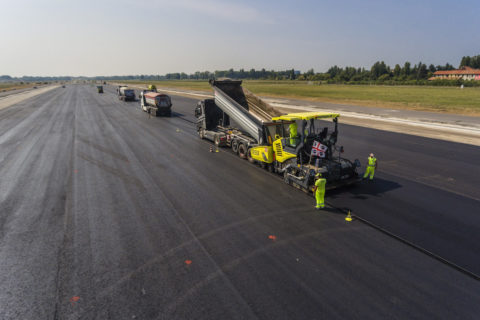 VOLUMES AND QUANTITY OF WORK
Following are the main quantities that provide an analytical analysis of the extent of work done for resurfacing the Linate airport runway.
Excavation and earthmoving: 35,000 m³
Demolition materials: 100,000 m³
Bituminous conglomerates for new pavements: 125,000 ton
Concrete slabs for hard floors: 6,200 m³
Construction of new drains: 6.200 m
Construction of new cable conduits: 35,850 m
New electrical wiring: 93,000 m
New LED light signals: No.610
100% material recovery on site Approximately 100,000 m³ of reinforced concrete and bitumen/concrete foundations were completely recycled and reused for the new runway. All the cemented mix, over 50,000 m³, has been packaged with 100% recycled material. "A work process perfectly in line with our mentality and which we believe has avoided the impact that approximately 6,000 trucks on city roads would have on the environment throughout the entire project".